LM Bulk operates in the food, pharma, mineral, chemical, plastic, energy, cement etc. industry and sells individual, custom-made parts for multiple systems, including rotary valves and diverter valves from DMN-WESTINGHOUSE. After years of successful collaboration in Sweden, we now introduce LM Bulk as our new distributor in Denmark.
Exceptional and valuable
The Swedish company LM Bulk was founded in the '90s. In the years that followed, high-quality technical knowledge and skill grew. Due to their specialization in thorough problem analyses, LM Bulk is always one step ahead of possible complications. There is something else that makes this company exceptional. LM Bulk has its own demo and test space, where they can test and show their products and make calculations for pneumatic transport.
Introducing: Håkan Holmqvist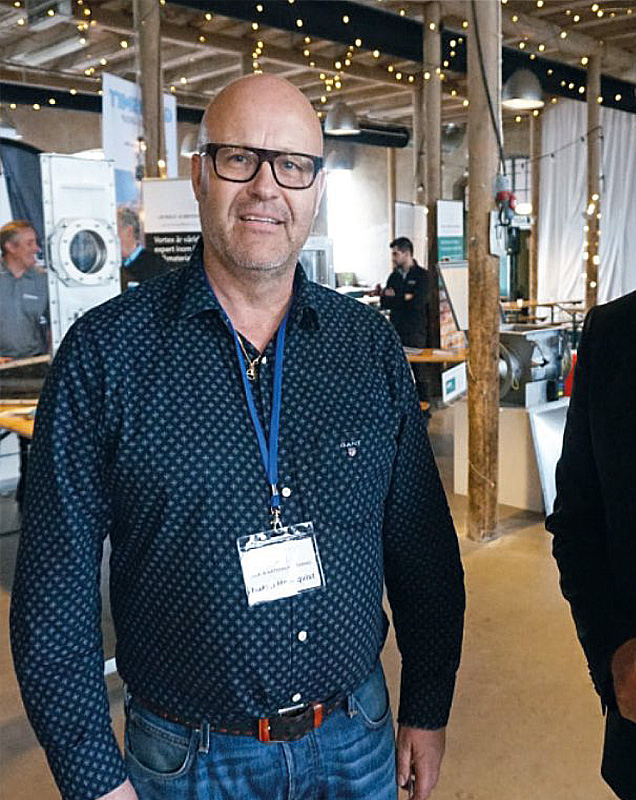 Håkan Holmqvist is the owner of LM Bulk. He has more than forty years of experience in the food and dairy industry. Before he started his career at LM Bulk, he was a technical manager at a Arla Foods drying plant for twenty years. In that function he mostly focused on the industrial method for producing dry powders: spray drying. He learned everything there was to know about creating powdery substances and the machines needed to create those powders. When he worked for Arla Foods, he was often involved in the cooperation with LM Bulk. When he heard that the Swedish company was for sale, Håkan thought that taking over that company – after twenty years – would be a great new challenge. He was moving on to a new chapter in his career. In 2003 Håkan Holmqvist bought LM Bulk. He has been running the company together with his wife and son ever since.
New terrain
After seventeen years, Håkan is facing a new challenge: he is now also representing DMN-WESTINGHOUSE on the Danish market. LM Bulk is located just outside the Swedish city Helsingborg and Denmark is within easy reach of the city. This means that choosing LM Bulk as our distributor for our Danish customers felt like a logical step. But what's even more important, is that LM Bulk has been a trusted distributor for DMN-WESTINGHOUSE for years. Furthermore, we are ensured of a high-quality technical addition in Denmark thanks to the years of experience of Håkan. With pride and complete confidence, we put the Danish market in the hands of Håkan and his company: LM Bulk. We wish LM Bulk the best of luck in Denmark. Vi ses snart!
DMN-WESTINGHOUSE and LM Bulk will attend the biggest food technology exhibition of Northern Europe from the 29th of September until the 1st of October. FoodTech in MCH, Messecenter Herning in Denmark. You are welcome at booth J-7200!