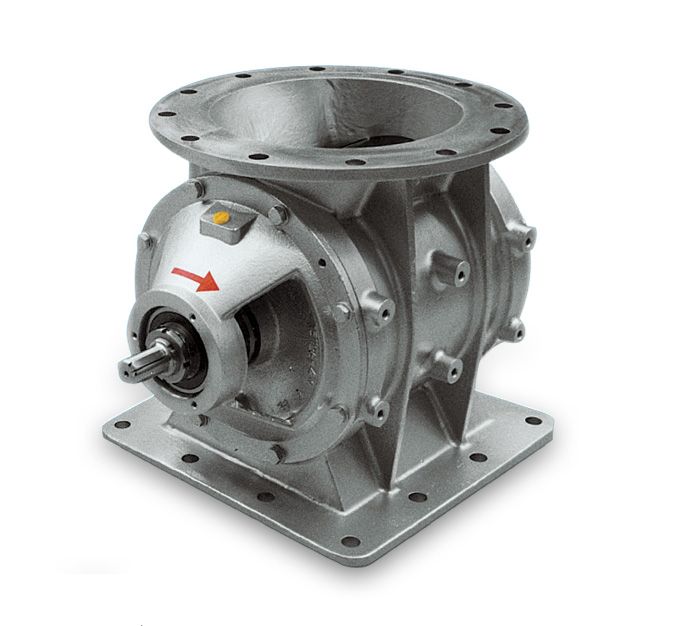 AML
High duty rotary valve
High filling efficiency
Large inlet size in relation to rotor volume
Minimum air leakage
Explosion-proof models available up to 10 bar g
Customized solutions
Body with one round and one square flange
Round flange drilled in accordance with PN10, ANSI 150lbs or JIS
Usable as a transition piece from round to square and vice versa
Versions conforming to ATEX 2014/34/EU available
Request quote
Application Questionnaire
Request quote
Thank you!
Something went wrong.
One moment..
AML
The AML rotary valves have been designed for many applications in the metering and pneumatic conveying of products in powder and granular form. The AML valves can also be used as a transition piece from round to square and vice versa. The AML valve range also includes USDA Dairy Accepted models and versions conforming to the EC 1935/2004 directive for sanitary use in the food and pharmaceutical industry. These stainless steel valves are easy detachable in a few minutes and meet the highest hygienic standard. The AML valves are available in 7 consecutive sizes from 100-400, covering a capacity range of the rotor from 0,8 to 58 litre per revolution at 100% filling. Drive options include chain, direct, air and hydraulic drive.






Dimensions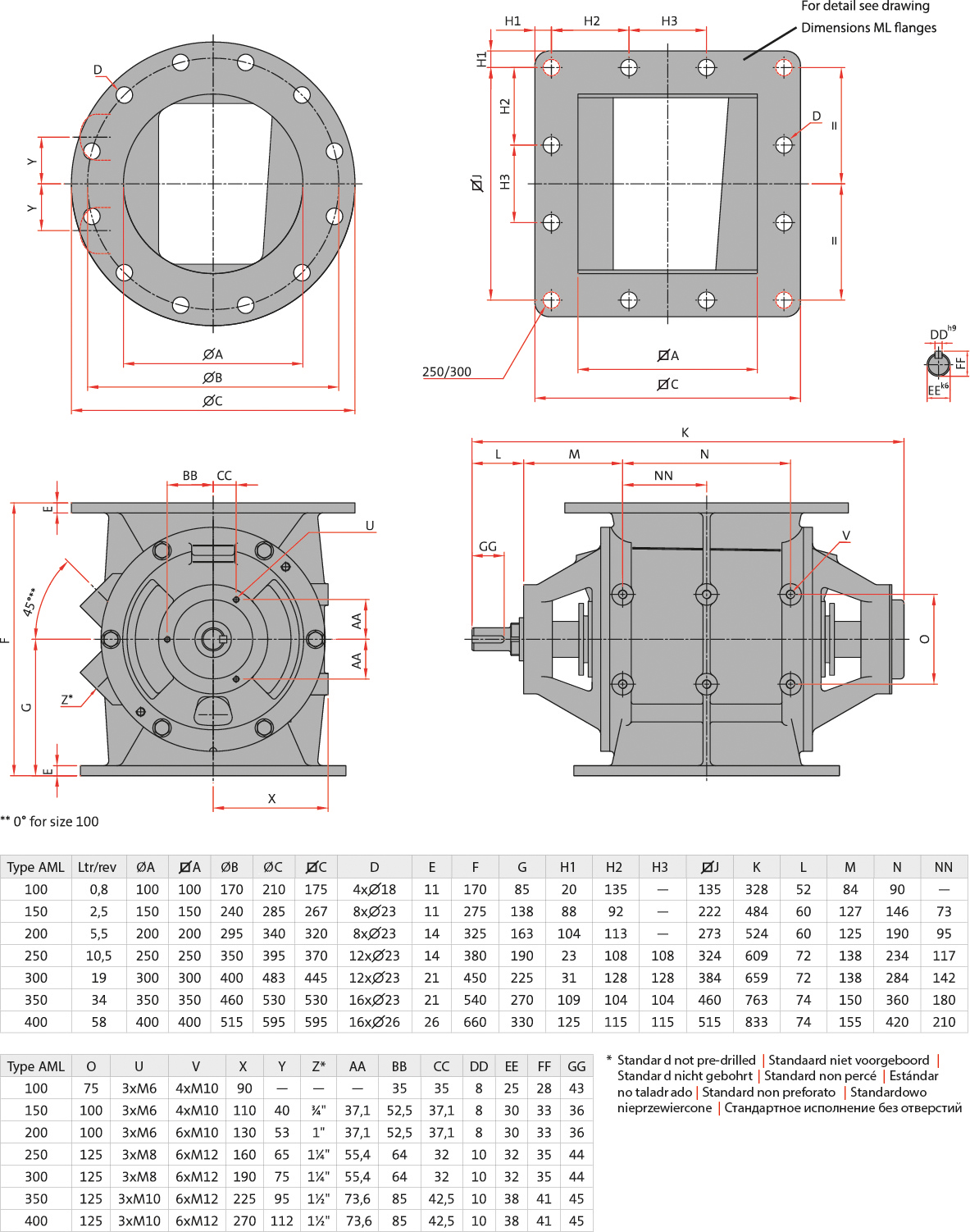 Know more
Want to know more about our valves?
Browse our download and discover more about what we do, projects we've worked on and the results our customers enjoy.
Thank you for registering your interest in DMN-WESTINGHOUSE. Your details will be stored by us and used as set out in our privacy policy.
Leave your information
Thank you!
Something went wrong.
One moment..
Download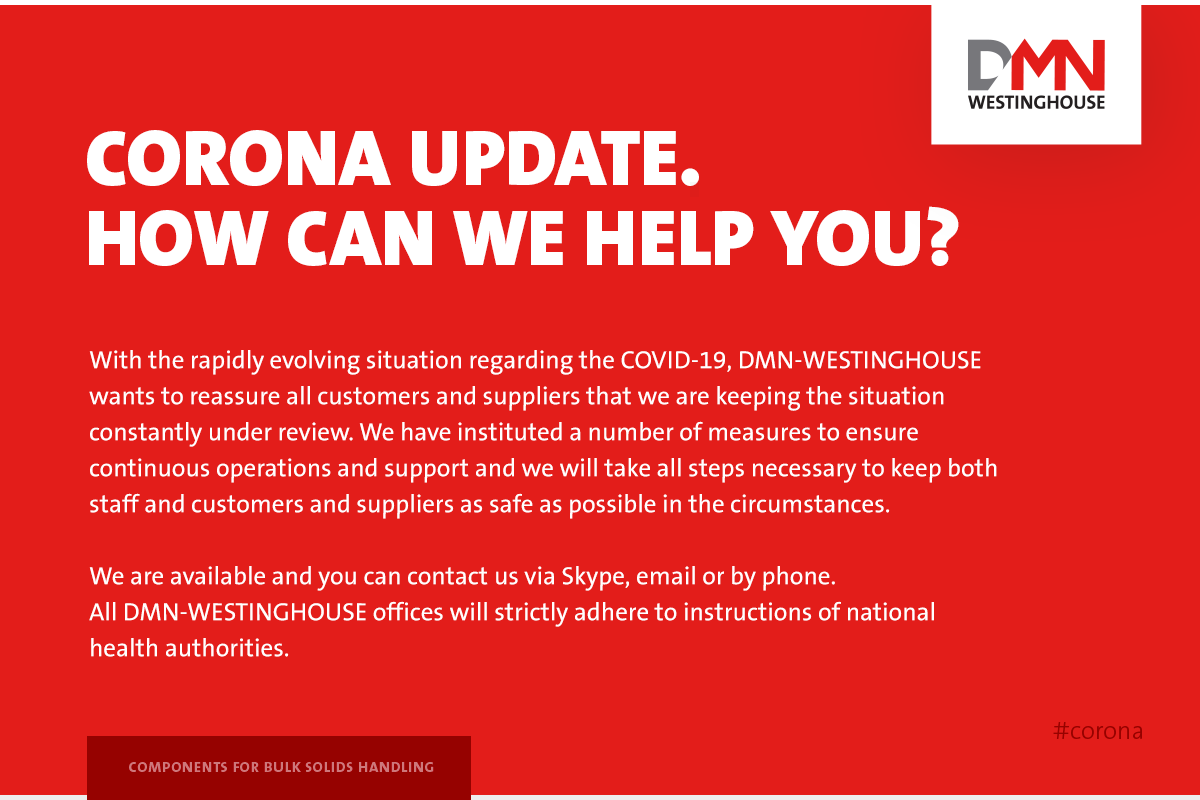 8.6
CUSTOMER SATISFACTION RATING