This is an industry that
continues

to

grow
The food industry continues to grow. According to The UN Food and Agricultural Organization, the world will need to produce 60% more food by 2050. DMN-WESTINGHOUSE has been involved with the pet food industry for many years and has worked closely with companies building new facilities and refurbishing existing plants. We have a range of rotary valves in stainless steel and cast iron sizes from 100mm up to 500mm and diverter valves in sizes up to 400mm. 
Animal feed
We can also supply valves with abrasion-resistant coatings such as hard chrome and tungsten. Powdered and granular ingredients are commonplace in the animal feed industry. Virtually every type of rotary valve or diverter that we manufacture can be ATEX certified. Also, our range includes components that are USDA Dairy Accepted, EC 1935/2004 compliant, and/or conform to FDA regulations concerning food contact. Not all worn valves need to be replaced. We also refurbish our valves back to an as-new condition and can provide customers with a range of different service plans.
Know more
Want to know more about our valves?
Browse our download and discover more about what we do, projects we've worked on and the results our customers enjoy.
Thank you for registering your interest in DMN-WESTINGHOUSE. Your details will be stored by us and used as set out in our privacy policy.
Leave your information
Thank you!
Something went wrong.
One moment..
Download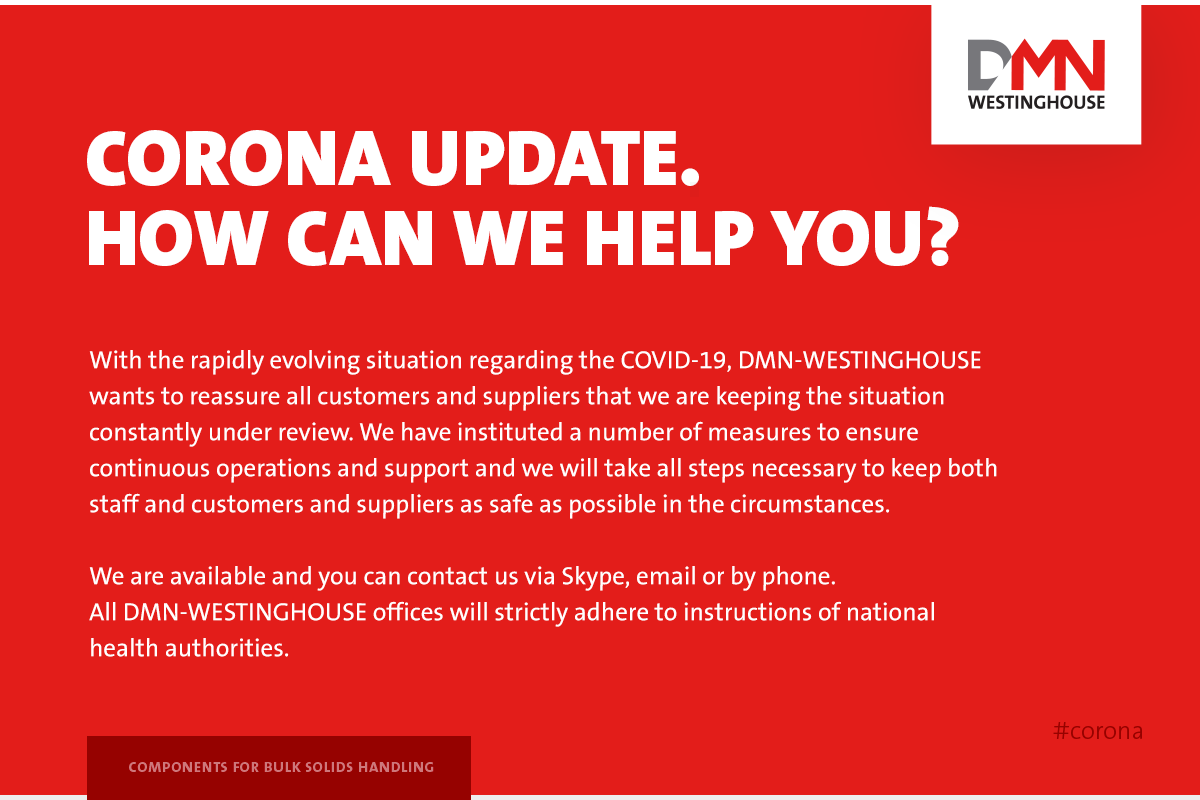 8.6
CUSTOMER SATISFACTION RATING