So many
different minerals

used by so many

different industries
In Swaziland, Africa, there is the oldest known mine. Thanks to carbon dating, scientists are reasonably sure that around 43,000 years ago, our ancestors mined Lion Cave for hematite from which to manufacture red ochre. Not a significant number of us use red ochre today. However, from those very early attempts at mineral extraction, we now have a world that has become reliant on minerals for the serious business of transport, communication, energy generation, construction and finance, and luxury goods and industrial coatings. While many minerals do not need any special handling, many others do because of abrasiveness and other handling difficulties. 
Wide range of abrasion resistant coatings including Chromium, Tungsten Carbide, and Nickel to ensure a long life-time of the vales.
Minerals
DMN-WESTINGHOUSE manufactures five different rotary valves that are suitable for handling minerals along with two different diverter valves. With so many different minerals used by so many different industries, processing procedures differ significantly. With this in mind, we offer sizes available from 100mm to 500mm for rotary valves and from 50mm to 400mm for the diverters. For recommended rotary valves, a range of different rotor designs is also available to ensure optimum efficiency. For minerals that may have a high wear factor to consider when conveying, special alloys and/or internal coatings can provide additional protection. When it comes to diverter valves, the BTD ball diverter is very suitable for the mineral industry. It has been specifically designed to handle abrasive products such as china clay in pneumatic conveying systems.
Know more
Want to know more about our valves?
Browse our download and discover more about what we do, projects we've worked on and the results our customers enjoy.
Thank you for registering your interest in DMN-WESTINGHOUSE. Your details will be stored by us and used as set out in our privacy policy.
Leave your information
Thank you!
Something went wrong.
One moment..
Download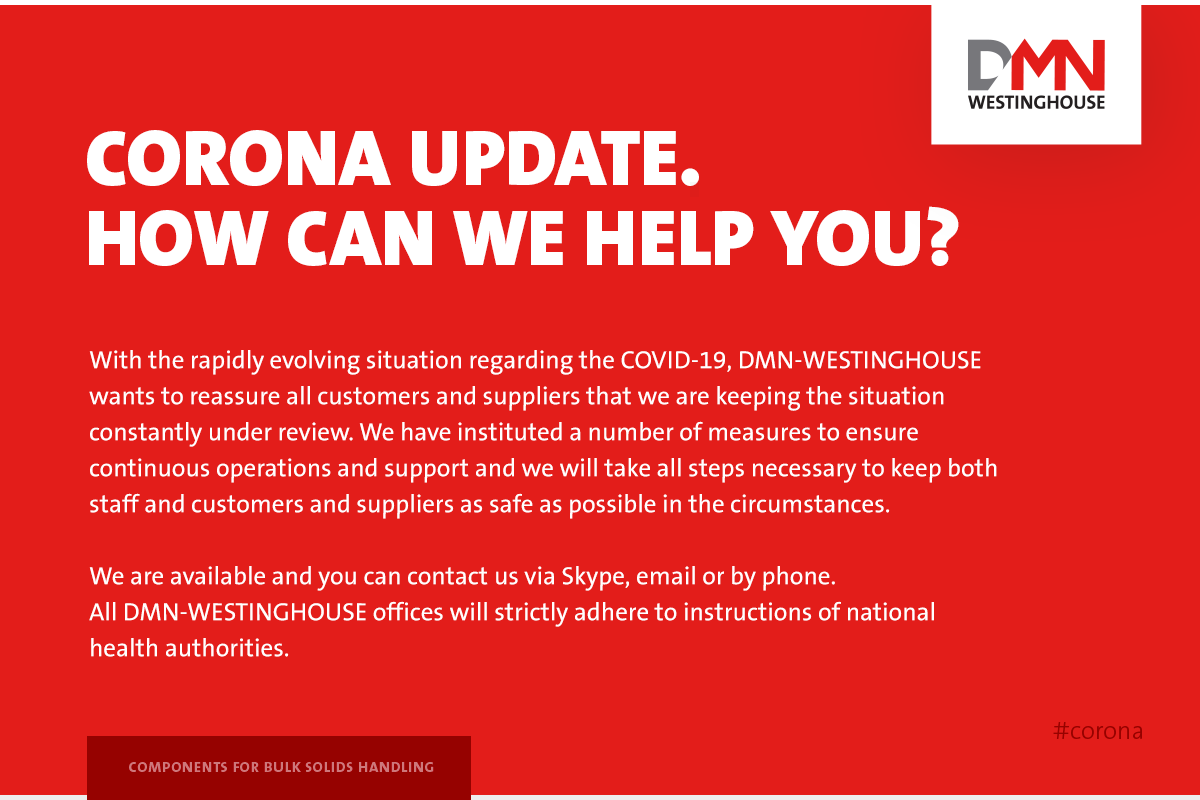 8.6
CUSTOMER SATISFACTION RATING